We have been invited to entertain the good folk and horses at The Royal Windsor  Race course on Monday 22nd April along with the magnificent Chas & Dave as a St Georges Day Celebration. Should prove to be a fabulous day out !
So if you are going, do look out for us, we will be the men in hats with ukuleles.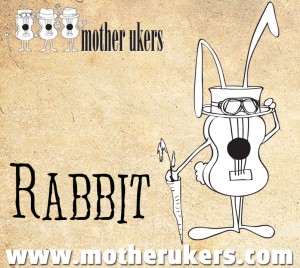 Our Easter treat is about to hop off into its' digital hutch. Thanks to all those who downloaded 'Rabbit' our free promo track for our recently released ukulele album "Ukular Bomb'  on iTunes. If you haven't already downloaded your copy just follow this link before midnight  tonight !
Dont forget to share it with your friends!
Ladies and gentlemen the Mother Ukers' first downloadable release 'Ukular Bomb' has just exploded onto the iTunes store.
This is our first digital release on our Sold Soul label, we do hope you like it.
As a special treat to celebrate the release over Easter, you can obtain a free track off the ukulele band's album – but hurry, the link below will disappear in a few days!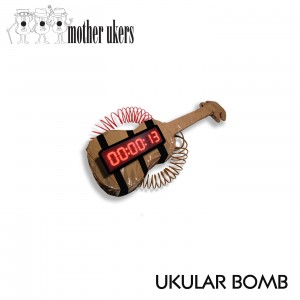 Good news for fans of the Mother Ukers ukulele band …we are soon have our first downloadable album relaeased on our own label Sold Soul.
To Celebrate the coming of 'Ukular Bomb' we are giving away a free track over the Easter period for all who want it just follow this link
The Album can be purchased as soon as its emerged from the other side of itunes.
Until the future…….
Well to Celebrate Easter & The Festival of  the Chocolate Egg laying Rabbit the Mother Ukers Ukulele Band are giving away a Rabbit or two in the form of song!
We present a free mp3 of Chas and Daves 'Rabbit' in Uker style for all you lovely people. Grab a free copy of the song by following the link below the track is from our soon available  album 'Ukular Bomb' which will be our first release on itunes  from our  'Sold Soul' Label.
Rabbit has now gone back to the digital hutch!
You can hear a sample of and get our first downloadable ukulele album 'Ukular Bomb' here.
click here to buy on iTunes
Also don't forget to join us on Friday for the 'Jolly Good Friday  Hullaballoo with Eleven:XI at the Beacon Hotel, Bournemouth
A Very Merry Christmas from The Mother Ukers Ukulele Band!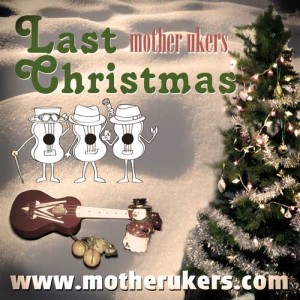 Well Santa has been in touch and has said that alot of people have asked him for a special song from the Mother Ukers for Christmas. So as we could never say no to the bearded fat guy in the red suit and let our loyal fans down, here is a special Christmas Song from us in the form of good old George Michaels 'Last Christmas'. have a wonderful festive period and we will see you in the future in 2013 for more Festival Ukular Fusion Showtime  Fun!!!!
Sorry this link has expired!
If you like our free tune, do share our link with your friends and like us on facebook to be  kept informed of future news gigs and freebies.  Why you could also leave us a message below!
Love and peace
Mother Ukers
XXX
Well its a very sad day indeed..we have just heard that the Fantastic Christchurch Museum of Electricity is to be closed : (
A tucked away little gem in the centre of Christchurch that only recently provided the Mother Ukers with a fantastic period set to film our latest band showreel is to close it doors.  All the delightful people who worked their have lost their museum jobs and the Amazing Bournemouth tram is going to be shipped out of town. A big Boooooo to the corporations who fail to see the importance of preserving local and also their own history. Are they really that hard up for a few quid? Did the solar power revolution happen over night and leave them broke or is it just a quck blinkered executive money saving decision that will look good on paper for a month or two to earn someone a pat on the back and a fat pay out?
Our show reel below features the beautiful tram and parts of the museum..
Do you think anything can be done… or will Tescos be moving in soon??
Please leave a comment if you have any views or ideas on this sorry matter.
And some splendid soul has made an online petition so please sign it (follow link below)
http://www.activism.com/en_GB/petition/save-southern-electric-museum-of-electricity/40995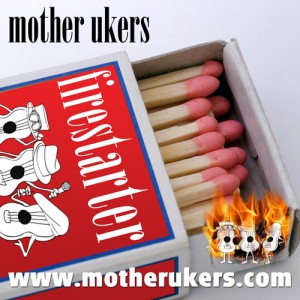 Some times some of the best ideas and plans in life are foiled due to unforeseen circumstances.
So as a special bonfire night 'Hats of to Guy Fawkes' treat there's another FREE mp3 waiting for you on our Facebook page.
So lets get the bonfire blazing to the tune of the Prodigy's Firestarter
This track is only available for this special Nov 5th
Click here to go to our Facebook page
and don't forget to share and like !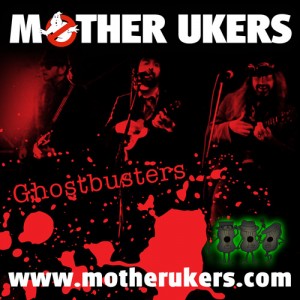 Happy Halloween ladies and gentlemen.
There's a special treat waiting for you at our facebook page!
A special Halloween song uked for you available to download free !
And as a double horror suprise  we will be giving a Mother Ukers CD to one of the lucky people who like the post on facebook
https://www.facebook.com/photo.php?fbid=430450693671366&set=a.236060826443688.52923.234051303311307&type=1&theater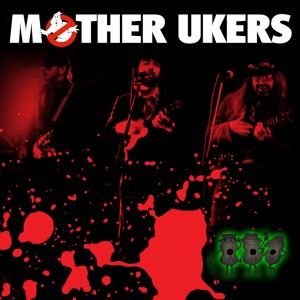 Well ….we are all  jolly well terrified with this weeks Halloween celebratory antics of spooks, ghouls  and zombies walking the streets….we have decided to offer a sacrifice in the way of  music and song to appease the demons and keep them at bay.  At the Stroke of midnight on Tuesday the 30/10/2012 you can help!
We are giving away a spooky track which will be available for all  who visit our Facebook page
Once downloaded… this sacrificial track when played at very loud volume can be used to repel the scary monsters and ghastly specters …and thus (hopefully) saving the world.
To Download this special track follow this link after midnight  Tuesday the 30/10/2012

Keep calm …… & Enjoy
Mother Ukers