The Ukulele Band
 for any party, any place, any time, any where….
"I would sooner wet my pants than miss this band" Cellar bar "I don't usually like music  but I loved these guys" 50th party "What you guys do is more than amazing" someone somewhere "I've never seen my grandma dancing before tonight" A Grandson Booking Enquiries

Playing songs from throughout the ages on their Ukuleles, the Mother Ukers are a three piece Ukulele band based in Bournemouth, England. Top entertainment available for Festivals, Bars, Clubs, Parties, Weddings or just for the hell of it. The Band take on modern day classics  with their ukuleles and forge them into timeless wonders of a bygone era with the power of 'Ukular Fusion' Warping time and Space… The Mother Ukers are 'The Ukulele Band'
DOWNLOAD OUR MUSIC
GET UKULAR FUSION
ON ITUNES
The Mother Ukers are a Ukulele band performing covers and original material for your pleasure. Using ukuleles of all shapes and sizes the Mother Ukers take you on a musical journey through time and space. Mixing up sounds captured in the minds of mortals from over a hundred years to create their unique 'Ukular Fusion'. With songs & flavours of Modern pop, Punk, Classic rock, the Swinging 60s, Fabulous 50s blended together and marinaded with the sound and rhythms of the roaring 20s and seasoned with a touch of the blues in a swamp grass melody. The Mother Ukers unleash the power of their humble little four string ukes and guarantee to tickle your ears, kiss your soul & get them feet a tapping!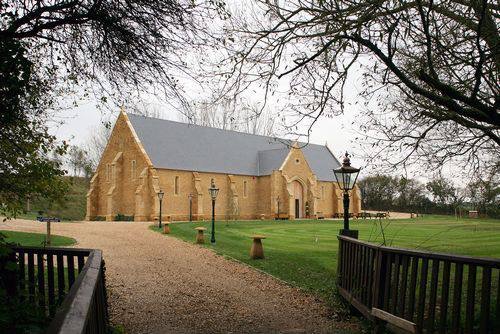 The Mother Ukers Ukulele Band will be appearing along side the magnificent Opera-lele, Ben Rouse and Samantha Muir in a fun filled day celebrating the wonderful instrument that is the ukulele. Along side performances, there will also be an opportunity to take part in...
read more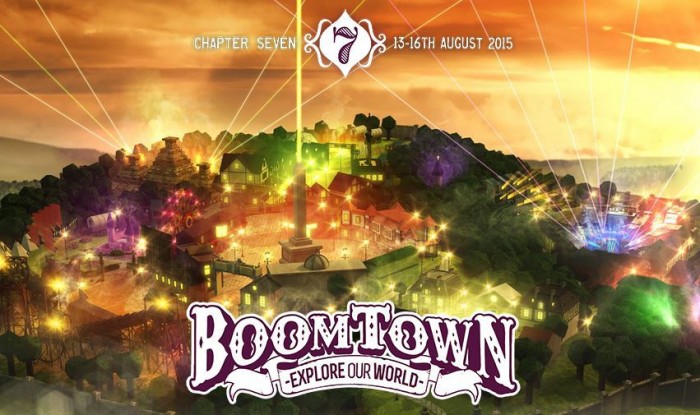 Variety is the spice of life, so they say. We concur, and this weekend our schedule sees us indulge in spice overload, starting with fairy spice... Saturday lunchtime you can join us at the family-friendly New Forest Fairy Festival which includes a world record...
read more
Our warm afterglow from this year's GNUF is lingering, but now our attention turns to GSUF 2015, to another fantastic ukulele experience with a weekend full of world class performers. This year's GSUF takes place between 9-11 October, with the main stage being the...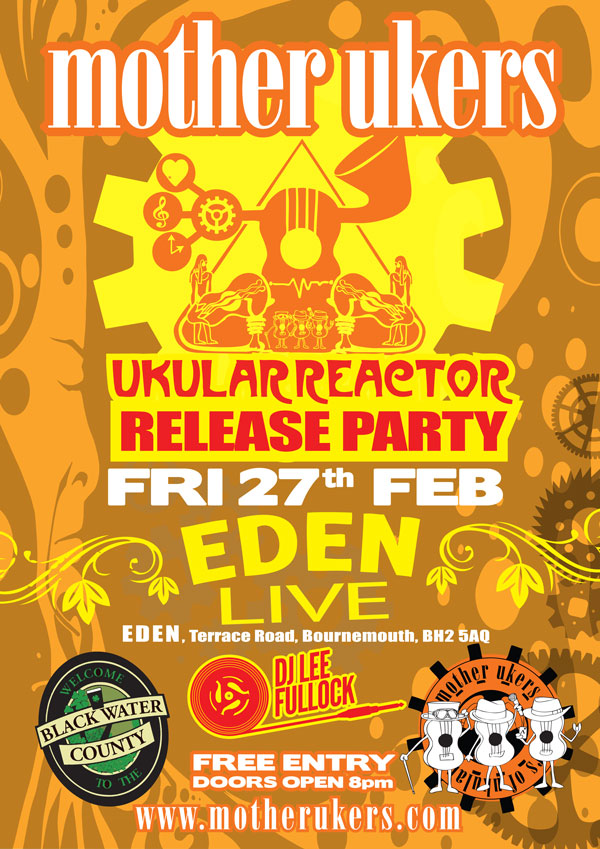 Word Up! Our Ukular Reactor CD launch gig at EDEN LIVE is just two days away!  First up, congratulations to Jo-anne Mitchell who correctly emailed us, saying we'll be performing at the Grand Northern Ukulele Festival in Huddersfield. A CD & Tee are on their way....