Playing songs from throughout the ages on their Ukuleles, the Mother Ukers are a three piece Ukulele band based in Bournemouth, England. Top entertainment available for Festivals, Bars, Clubs, Parties, Weddings or just for the hell of it. The Band take on modern day classics  with their ukuleles and forge them into timeless wonders of a bygone era with the power of 'Ukular Fusion' Warping time and Space…
The Mother Ukers are 'The Ukulele Band'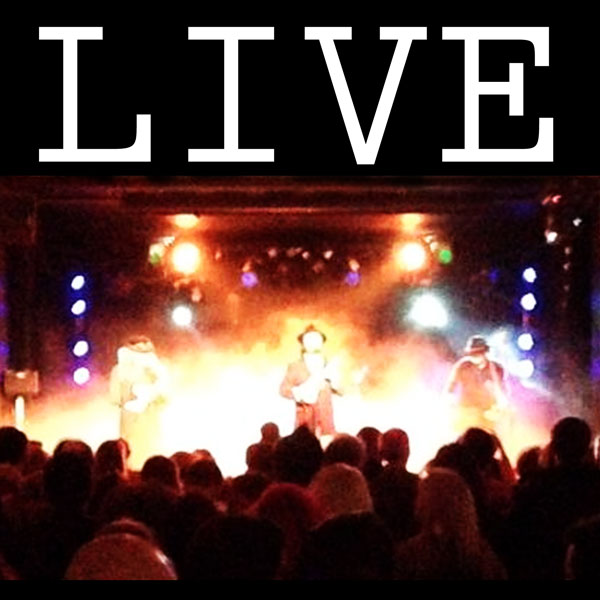 DOWNLOAD OUR MUSIC
GET UKULAR FUSION
ON ITUNES
ITUNES
The Mother Ukers are a Ukulele band performing covers and original material for your pleasure. Using ukuleles of all shapes and sizes the Mother Ukers take you on a musical journey through time and space. Mixing up sounds captured in the minds of mortals from over a hundred years to create their unique 'Ukular Fusion'. With songs & flavours of Modern pop, Punk, Classic rock, the Swinging 60s, Fabulous 50s blended together and marinaded with the sound and rhythms of the roaring 20s and seasoned with a touch of the blues in a swamp grass melody. The Mother Ukers unleash the power of their humble little four string ukes and guarantee to tickle your ears, kiss your soul & get them feet a tapping!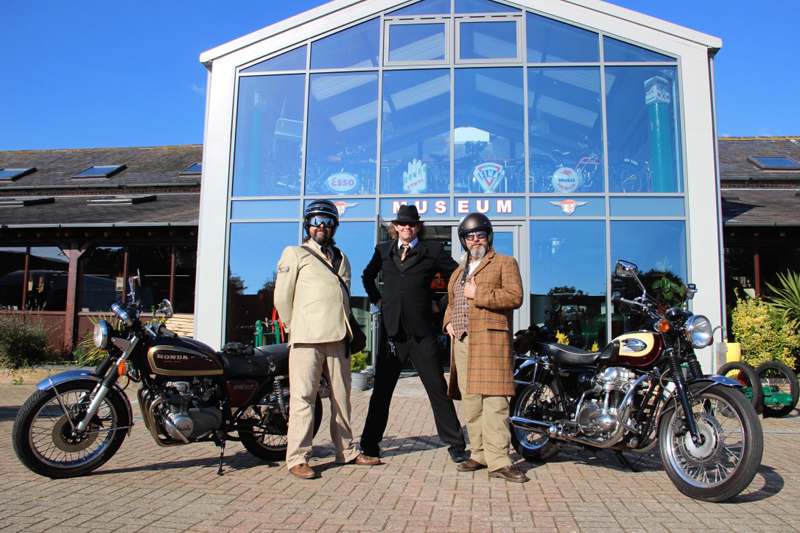 A big thank you to all who chipped in and sponsored a Mother Uker in the 2015 Distinguished Gentleman's Ride in Bournemouth on Sunday 27th Sept 2015. Thanks to your kind donations we raised over £450 for the Distinguished Gentleman's Ride charity which helps fund research into prostate cancer.  It was a splendid sunshiny day without a cloud in the sky, just perfect for the event which saw over 150 motorbikes take part in the Bournemouth run. The Bournemouth collection has almost topped £10,000 and globally reached over £1,500,000 and rising. Meeting at Poole Quay, riding to Bournemouth Beach then onto Highcliffe Castle for tea and cake. The Mother Ukers ukulele band entertained the crowd at Sammy Millers Motorcycle Museum the rides final destination and also had a chinwag with the museum owner, speedway superstar Sammy Miller. A fabulous day was had by all and all thanks to Past Tracks for their organisation and hard work. Hope to see you all again next year….until the... read more
With summer almost done, our ukular adventures continue with pace, seeing us visit beautiful places, playing to a sea of lovely people, such as the wonderful crowd at Swanage Folk Festival here, waving their hands in the air like they just don't care. Seated or not, they greeted us with an abundance of love and enthusiasm and the hour we played was certainly one of our highlights of the year. We also felt the love at the Cuckoo Inn Beer Festival, where Michelle and her team put on a splendid little festie at the back of their delightful country pub in Hamptworth. We do love a good beer festival, and the next one we're set to enjoy is in Blandford on 26 September. Other upcoming ukular happenings are: Wed 16 Sept – a performance on Air 107.2 in Weymouth from 8pm, having a good old natter whilst performing live and playing songs from our ukulele friends. Sat 19 Sept – Last Of The Summer Cider festival (sold out) For a look at all of our upcoming gigs take a peek at our gig listings. To the... read more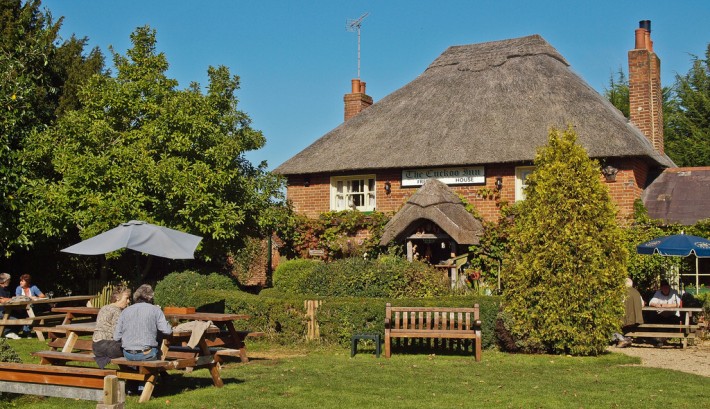 We love cuckoos, we love inns, and we do love a beer festival, so we're chuffed to announce a confirmed date at the Cuckoo Inn Beer Festival on Friday 11 September.  They hold two beer festivals a year, this is the second, taking place between 11-13 Sept, and we've heard it's a quality pub in a lovely setting and people come from miles around to enjoy the ales and merriment. Win! The Cuckoo Inn can be found tucked away in Hamptworth Road, Hamptworth SP5 2DU, just south of Salisbury. We love the sound of this review on Trip Advisor, "This is literally one of my favourite pubs in the world, a little bit of heaven, totally unspoilt, the quintessential English pub. Great beer then you add in the pizza van great friends & the beer garden, this is England at its best." We're on at 7pm, so… see you there! Take a peek at their facebook page for more news on what's in...

We're absolutely delighted to announce an upcoming date at Jalarra – a fantastic new bar and live music venue on Poole Hill in Bournemouth. Judging from the feedback we've heard so far Jalarra offers a top quality stage, sound, setting and atmosphere for both performers and punters. To open a new music venue in Bournemouth town centre is a brave move, and to all lovers of live music… it needs and deserves your support! The venue has a clear focus on quality and has set its standards high from the very start. Why not see what is has to offer when we visit for two hours of Ukular Fusion on Friday 31st July. Free entry too! To the future! ...