July is upon us: sunshine & thunder, pies & cider, and a beautiful heap of outdoor festivals to keep any music lover perfectly content and royally entertained…
First up for us this weekend is a Friday visit to The Fiveways in Charminster. Our debut there a few months back saw us follow AFC Bournemouth on the big screen. Tomorrow's kick off is at 9pm and it's unobstructed Ukular Fusion from start to finish.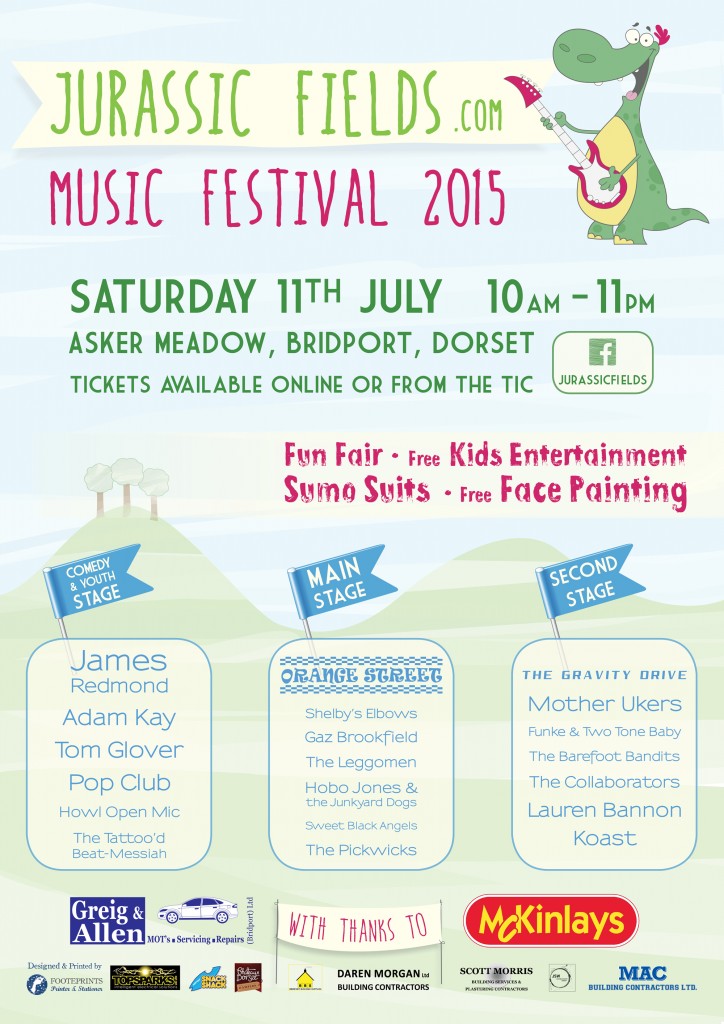 Saturday takes us to Bridport, for our first play at Jurassic Fields Music Festival. Taking place over one day from 10am – 11pm, the event organisers say: "Jurassic Fields will be showcasing the best music, comedy, food and entertainment the local area has to offer as well as having some well known artists perform and little gems we have found around the country." We're on at 6 and we can't wait. Ticket info can be found on their website, here.
This weekend sees Grooves On The Green lay it's beautiful vibes on the park at Ashley Cross in Lower Parkstone. 15 years old and still going from strength to strength this is a celebration of many things, including a hand-picked selection of the finest local music. We'll be rounding off the day on Sunday, playing the Calling Stage at 6pm. Check out the Grooves website for ticket info and full details of the weekend's happenings and as always we'd love to see you there!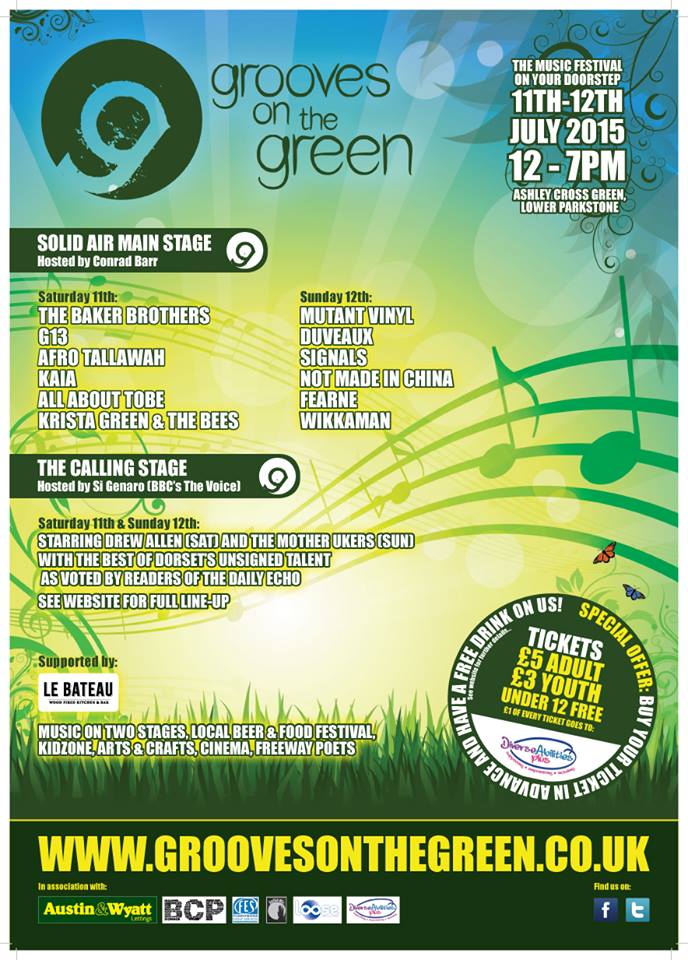 Have a great weekend, folks!