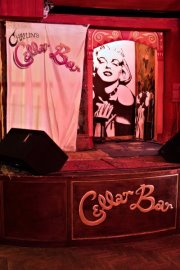 Well done to the Best Bar None's Best bar in the UK  winners 'Chaplins & The Cellar Bar' in Boscombe.
We have a special place in our hearts for this fantastic bar in Boscombe, One of our earliest live performances of 'Ukular Fusion' went off here!
Hats off to Harry and Co for always delivering quality Entertainment, Refreshments, Food in this fantastic public house in the heart of the community.
http://www.morningadvertiser.co.uk/General-News/Chaplin-s-and-the-Cellar-Bar-in-Bournemouth-named-Best-Bar-None-National-Award-Winner-2012