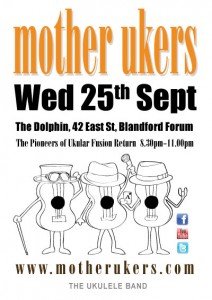 We had such a wonderful cider fueled time at the Dolphin in July we are very pleased to of been asked back!
Wednesday 25th September is the date for the diary…Hope to see you there at this wonderfully intimate little venue.
Fine Beer Fine Food and Ukular Fusion …what more could you need on a Wednesday night!
Mother Ukers Ukulele Band in Blandford.