Riding for Prosate Cancer
The Mother Ukers are proud to be taking part in the 2015 Gentleman's Ride Bournemouth in aid of Prostate Cancer. Jonty Jonson and Luap Rekcut will be riding their retro machines for the DGR charity event along with 1000's of other motorcycling enthusiasts globally who will be dressed in fine gentleman's attire. The journey will start from Poole Quay, then to Bournemouth Beach, to Highcliffe Castle and then on to the ride's final destination Sammy Millers Motorcycle Museum.  The motorcycling ukulele duo will team up with their fellow band member Barnaby Wild at Sammy Millers in New Milton where they will  be providing the finest in Ukular Fusion entertainment for their fellow riders.  Last years Bournemouth DGR event organised by http://www.pasttracks.co.uk/ was a huge success and this years event hosted by them is already looking to be bigger and better.
Can you Help?
Our two wheeled Pioneers of Ukular Fusion, are looking for a little help in the way of sponsorship for their ride, if you could spare a couple of pound or more for this worthy cause, we would be forever in your debt.  By sponsoring  either Jonty Jonson or Luap Rekcut, you will be helping fund research into prostate cancer. Each year, one in nine men develop prostate cancer, and close to 500,000 men will die from the disease, so please help us to raise awareness and funds and lets get this thing beat.
Getyour copy of the Mother Ukers Motorbiking MP3
As a way of thanks to all who those sponsor one of our ukulele wielding motorcyclists,  you will receive the full Mp3 Download of their latest tune 'Motorbiking' which features in the video above.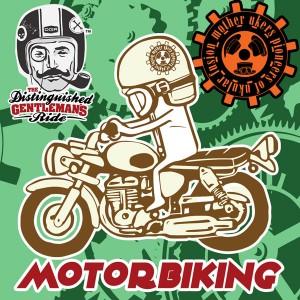 Sponsor one of these Mother Ukers now  receive your copy of 'Motorbiking' please follow these links below
For more info or to join the ride visit the wwwGentlemansride.com website!
For info on the Bournemouth ride.
Big thanks to Moore Speed Racing for the use of their stuff!
To the future………!