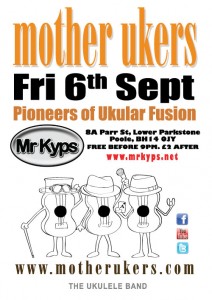 We are bringing Ukular Fusion to Pooles No 1 Live Music Venue Mr Kyps.
Fri 6th September is the date for the diary.
It will be a fun packed evening of Ukular Fusion from  us with support from (TBC)
Do come along and have a jolly good singsong and a boogy.
Entrance is free before 9pm and £2 after
Full steam ahead…!